Birthday Celebration Orchid
*All price difference on this page of phalaenopsis items decide from the grade and stems and the container. Every design represents the types of arrangements from Alice Florist offers and may vary depending upon availability in out of town.

* Products may vary in size and appearance due to design interpretation and availability. Should a particular flower, container or product be unavailable due to seasonal or stock variations, we reserve the right to substitute goods of equivalent or greater value. In all cases, the utmost care and attention will be given to your order to ensure that it is as similar as possible to the requested item.

Same day delivery service notice...
Delivery Area
Order Date
(Mon.~Fri.)
Delivery Date
(Mon.~Sat.)
Taipei City all Dist.
New Taipei City (include Yonghe, Zhonghe, Banqiao, Tucheng, Xinzhuang, Sanchong, Wugu, Luzhou, Xindian, Xizhi Dist.)
today
before 12:00
same day
13:00~18:00
today
after 12:00
next work day
before 18:00
Outside the above area of Taiwan island (excluding the outer island.)
today
before 15:00
next work day
before 18:00
today
after 15:00
next two work days
before 18:00
1.
Working days are 08:30~18:00 from Monday to Friday. 08:30~16:00 on Saturday, no delivery service is provided on Sunday.
2.
Same-day order delivery service is not provided on Saturday. If you need to send flowers on Saturday, please call us in advance.
3.
Festive and funeral flower stands need to be confirmed by phone due to time requirements.
4.
phone: 02-25457118, phone service hours are 8:30~18:00 from Monday to Friday, And 8:30-16:00 on Saturday. No service on Sunday. please call for urgent orders.
Flowers Gift Notification :
1.
Substitutions (container, decorations, basket and dolls) may be necessary to ensure your arrangement is delivered in a timely manner.
2.
Due to the local climate affect, roses color and flowers head may slight varies, and we are guarantee the quality.
3.
Our delivery time is 9:00am to 5:00pm; we cannot guarantee delivery at a specific time of day.
4.
Funeral arrangements may require additional lead-time. if your sympathy or funeral order requires delivery at a specific time of day.
Related products ...
Alice Florist Taipei, Taiwan.
Addres: No.11, Alley 6, Lane222,Duenhua N. Rd. Taipei, Taiwan
Tel: 886-2-25456537(english) Fax : 886-2-25456253
email: service@aliceflower.com.tw

Service
Working hours:Monday -- Friday 8:30 a.m.- 6:00 p.m. Saturday 8:30 a.m. - 4:00 p.m. GMT+08:00hrs
Phone service:Monday -- Saturday 8:00 a.m.-8:00 p.m. GMT+08:00hrs
Delivery service:Monday -- Saturday 9:00 a.m.-5:00 p.m. GMT+08:00hrs / no Sunday Delivery
Delivery area : Ordering before 12:00 p.m. Same day delivery in Taipei, New Taipei City.
/ Next day delivery in other city
Payment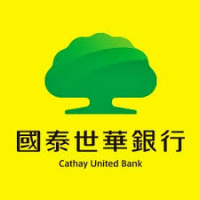 Alice Florist Taipei, Taiwan. Copyright reserved 2018-2022 aliceflower.com.tw